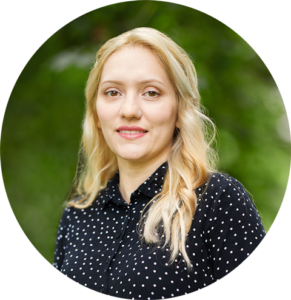 Blitz Fab came to life out of love for Mexico, I knew I wanted to bring a piece of my land to Germany and to the whole world. In our travels with my family as a child I got to see a couple cities where silver was a very important economic activity for the population. Not only in the towns that were dependent on this activity, but in the whole country. I remember that my grandpa used to say that he inherited a mine in the state of Sinaloa (where my family is from) and they used to go try to dig some gold, but it never worked out and they also didn't have the resources to build the infrastructure. So he moved forward and worked years in his rancho, in agriculture and livestock raising.
And this story of mining takes me back to think about how jewelry was everywhere in our Mexican culture, as kids we would get from a very early age jewelry pieces as gifts. Bracelets with our name engraved on them, usually big and on the thicker side. Little girls, even from the time they're born are already wearing earrings, often made of gold. I got my very first gold bracelet with my name on it when I was around 6 years of age, and one would think nowadays that that requires lots of responsibility that a little girl doesn't really have. But it was just something normal and it still is to this day.
I didn't really think anything of it. I thought it was beautiful and other friends of mine had similar things. We would wear oftentimes medallions with the image of our Virgin of Guadalupe or crucifixes, being a very faithful and devoted country, as I am as well.
As a kid, I had so many favorite subjects, I loved everything, it was hard for me to pick a career, not because I didn't know what to do, but because I loved everything lol. I ended up studying International Studies, out of my love for different cultures and languages, I later on knew I wanted to go deeper into international commerce and here I am now being a bridge between countries, sharing what Mexico has to offer with the world.
Mexico is leader producer of silver in the world. In 2020 Mexico produced some 178 million ounces of silver and therefore, was the world's largest silver producing country. Mexico is responsible for 21% of global production, followed by Peru (15%), China (12%) and Australia and Russia (each 6%). About 70% of silver produced in Mexico is exported, the remainder is sold on the domestic market. Thousands of artisans work to this day in this business.
All of this combined and with God's guidance, led to the creation of Blitz Fab.
Blitz Fab combines subtly elements from the Mexican culture like its religion, beauty, folklore, fashion and diversity with different shapes and symbols, sometimes not a very typical cliché way, but they're still Mexican :). 
The pieces we offer are made and finished by hand, artisan work, that uses authentic materials, real silver and real gold.
At Blitz Fab we strive to be truthful, honest, and are aware of the trust our clients put in us at the moment they make a purchase online. We want to reciprocate this trust and provide you with excellent service. We're happy to make you happy. Enjoy a piece of Mexico with us!