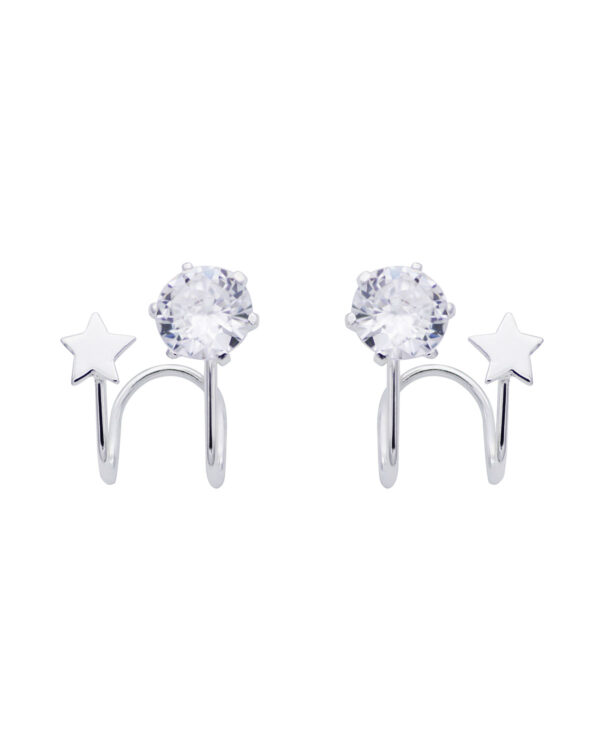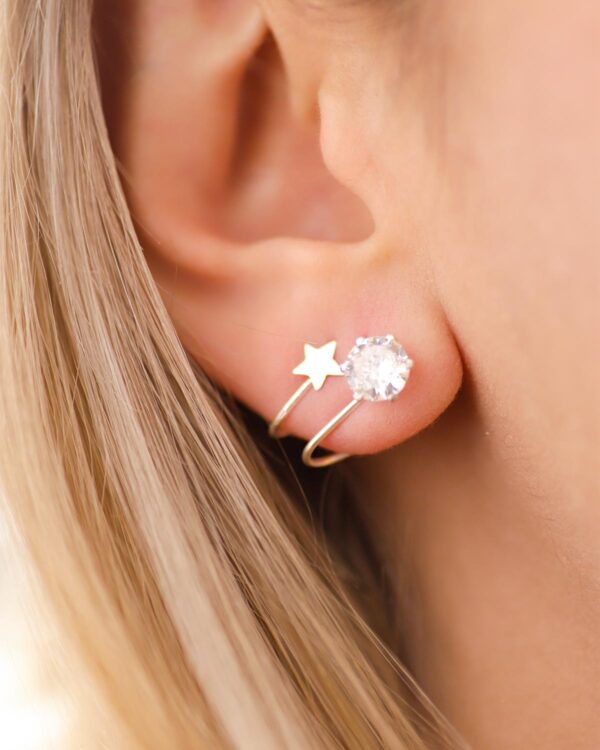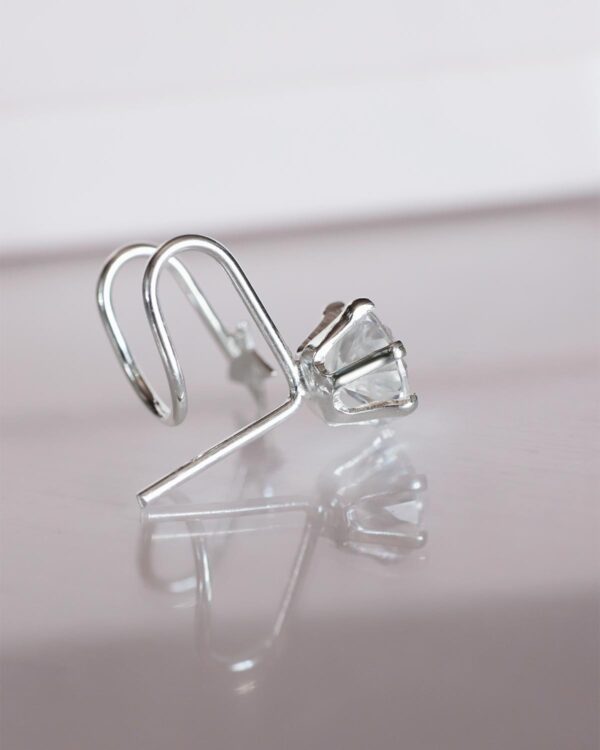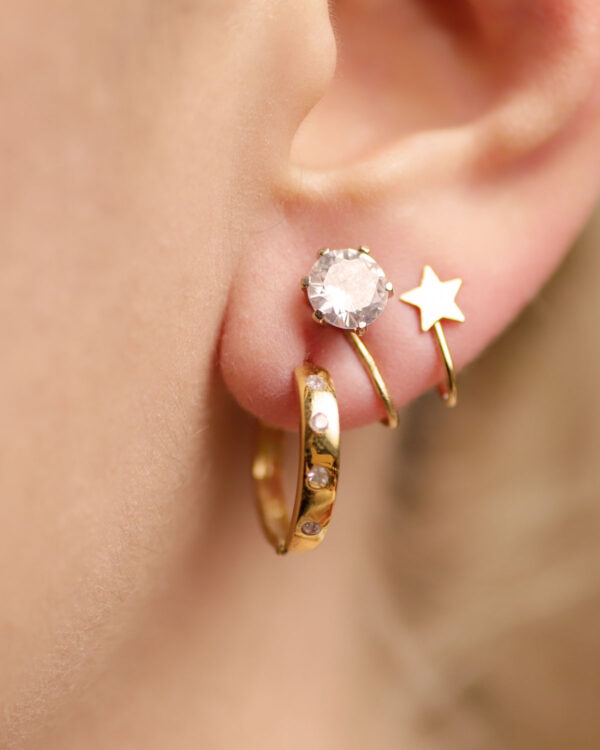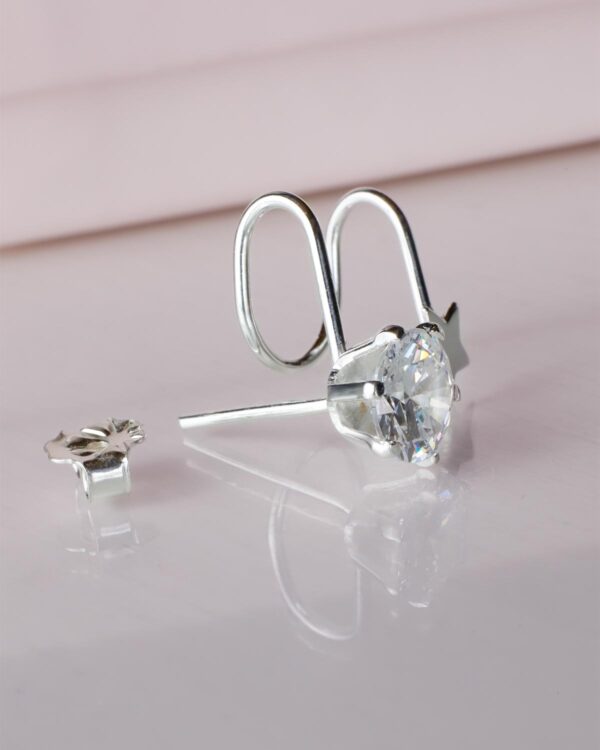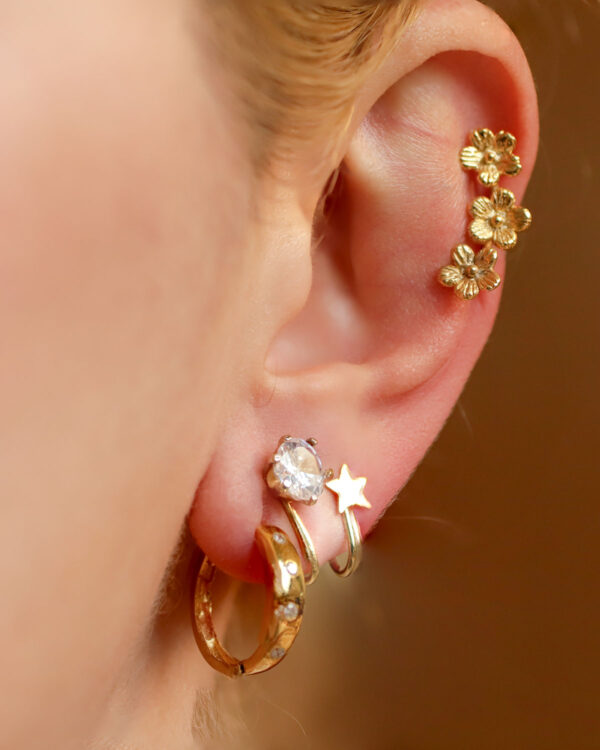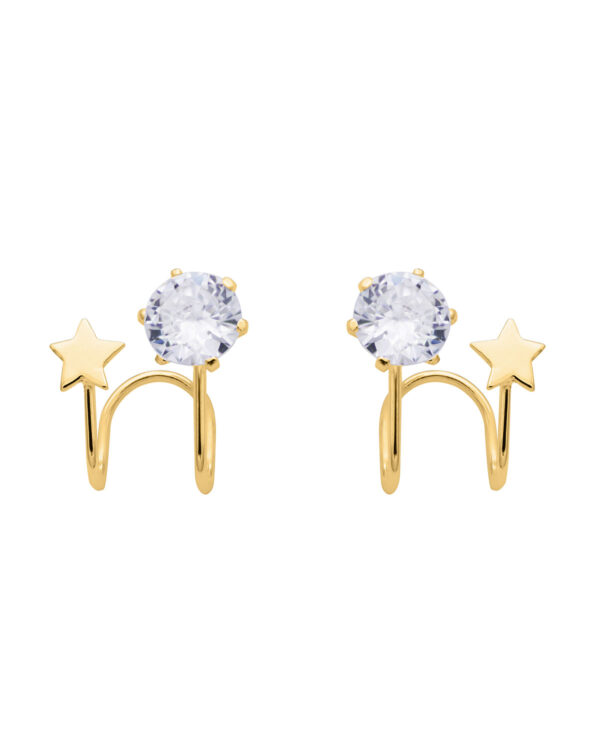 incl. VAT., excl. Shipping costs


Material: 925 Sterling Silver
Length: 17mm
Width: 15mm
Weight: 2,2g
Coating: Lacquered
Made in: Mexico
Sold as pair
The Star Ear Climber earrings are a mix of an ear climber and an ear cuff, they are unique in their design. You only need one ear piercing to wear them, the part with the cubic diamond stud is used as the piercing and the part with the star just slips right in, you don't need to apply pressure, so it won't hurt your ears.
Star ear climber as a double ear cuff
Sometimes applying too much pressure with regular earcuffs for fear to lose them, might hurt your ears. You don't have to worry about that with these earrings, since you don't need to apply any pressure.
Some ear climbers might look very beautiful, but yet it is a struggle to keep them on the ear without them sliding down. Since these earrings are not exactly an ear crawler per se, you won't have this problem.
If you like the look of double earrings but you don't want to get a second piercing these earrings are for you.
Material
They're hypoallergenic, great for people with sensitive skin, nickel and zinc free, made by hand with authentic 925 sterling silver, embellished with cubic zirconia.
Check out our shipping costs worldwide, shipping times may vary per country, if you have any questions, feel free to contact us per email at: [email protected]
Orders in Germany arrive within 3-5 working days and international delivery times vary but typically 1-3 weeks.
Standard shipping cost is FREE for orders over 50€ in Germany and over 70€ worldwide.
30 day return policy. You have 30 days to return your item(s) from date of delivery. Please note that you bear the costs for the return.